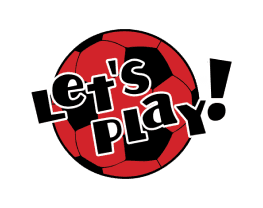 OKC
Youth league information:
Registration: Managers/Coaches must first register themselves before they can register a team. All registrations must be done online. If you have registered teams in previous seasons, please use the same email and login used to register your previous teams. A youth season is 8 games. Team schedules will be posted online no later than 1 week prior to the league start date.
Registering a team: 1. Register yourself. 2. Sign in to our website. 3. Go to the Upcoming Leagues page. 4. Click on the link (located on the far right-hand side of the screen) for your preferred division. 5. Fill out all required information, then submit payment. NEW Player/Coach waiver process: If your child played last year…sign into the website and it will prompt you to sign your waiver and have a button to sign your child's waiver. If you are new to the facility: Go to Oklahoma City Sports Center web page, 1. Register or log in. 2. Check your email for a confirmation link. 3. Follow the link and sign the waiver.
Player Registration Fee: The annual individual registration fee is $20. This $20 fee covers all youth leagues and seasons for unlimited teams for 365 days at all facilities.
Game Conflicts: Please check the dates listed below for each league to ensure your team has no conflicts with the Oklahoma City Sports Center league times. If your team does have a conflict, one request submitted at the time of registration will be honored. Any team not able to make their scheduled game time due to a further conflict will forfeit that game. No exceptions and no reschedules.
Forfeits: if a team forfeits twice for any reason in a season, they will be subject to immediate removal from the league and or will not be invited back the following season. In case of a forfeit and both teams are present, both teams are required to pay the referee's fees. If only one team shows up, they are required to pay their team's ref fee to get credit for the win. Referee crews are paid/employed by the teams. Oklahoma City Sports Center does not pay the referees in the event of a forfeit or "no show" because they are employed by the individual teams and not Oklahoma City Sports Center.
Referee Fees: Each team pays $15 cash for the officials. This cannot be included in your league fee as they are scheduled independently to the arena. Please try to have the exact change. This is required at the beginning of the game
Check-in: ALL WAIVERS MUST BE DONE BEFORE THE DAY OF YOUR FIRST GAME. The waiver can be completed on any smartphone, tablet, or desktop computer. Each player needs an electronic waiver release form signed by a parent or legal guardian before their first game. A coach cannot sign waivers. Any player without a waiver cannot play. Please have your player to the arena 30 minutes before their first game for check-in. Team managers can invite all players to join their team roster via the website. Call us if you have questions on how this works.
Coaches: Coaches must have a current waiver. All coaches must be a minimum of 18 years of age. All teams must have a coach behind the bench, only 2 coaches per team are allowed. Big Field- 6v6 League info: Games are 2, 20-minute halves. All teams will play 6v6 on the big field with goalies.